The term tenebrism is used to describe a certain style of painting introduced by Caravaggio just before  the Baroque. It casts its mysterious shadows over the spirit of an era obliging us, during this 'long night', to explore our inner reality and face our fears that are sometimes unexpected strengths!If tenebrist darkness in art is negative, ''darkness is where light is not'',  today, in this uncertain reality it shows itself to be positive: you only find your illumination in silence.
WHEN THE SUN GOES DOWN THE ZEITGEIST REVEALS ITSELF…
The art of chiaroscuro inspires the Dior S/S 21 advertising campaign. The models are surrounded by a holy aura as if they were icons in paintings accentuated by beams of blue light.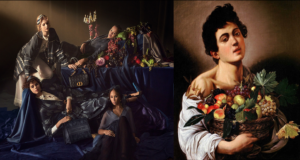 Armani's Haute Couture collection expresses emotional excitement in Prussian blue that is brighter than black just like the dim light of Magritte's street light that bursts into the darkness in his famous work 'The Empire of Light'.
Here the atmosphere is unprecedented and fascinating, perhaps even disturbing because it makes us think that something tragic could happen from one moment to the next. What are your thoughts on it?
LIQUID INTERREGNUM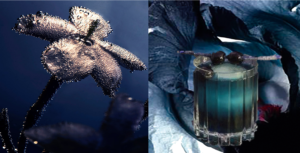 The mystery and drama of current times are confusing. We are exploring the darkness and our eyes need time to adapt. Where nature becomes gothic in photos by Candice Milon, we should not be afraid to enjoy the new pleasure and habit of taking a healthy gulp of their mysterious contents. After all what do we know about the reality we live in?
We are in a kind of interregnum as Umberto Eco commented in an interview with the Espresso some years back. Typically this is a period of time between the reign of one monarch and another. There is not much difference in the suspension of normal government and social ill ease, but today uncertainty is our only certainty and this guides and plunges us into the typical misunderstandings of liquid modernity as cited by Bauman.
THE BEAUTY OF DARKNESS
How does beauty react? It becomes a night-time performer and its dark soul emerges into new esthetic codes with a powerful eclipse palette. Imagine the effects of digital on your  face and hair when the blue light of your computer lights up and the shadows fall…parts of your face become ghostlike.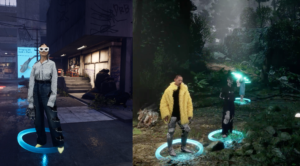 Now ask yourselves: ''Which beauty products would the avatar of the videogame 'Afterworld-The Age of Tomorrow?' launched by Balenciaga choose?''. In an urban-digital setting at dusk with a white rabbit as a guide and a rave party, nature that invades the outskirts of town and the transformation of your personal hero into a contemporary King Arthur, our lab went all out and produced two very cool dark formulations: a dark lip gloss and an overnight eclipse mask (download PDF : Tenebrismo formulation ideas-)
Night-time is all the more blue.